Web-Exhibit for aviation noise website
Intolight was given the task of implementing two physically existing exhibits from the Umwelt- und Nachbarschaftshaus Kelsterbach as web exhibits. The application is part of an information website on the topic of aircraft noise by the German Air Transport Association.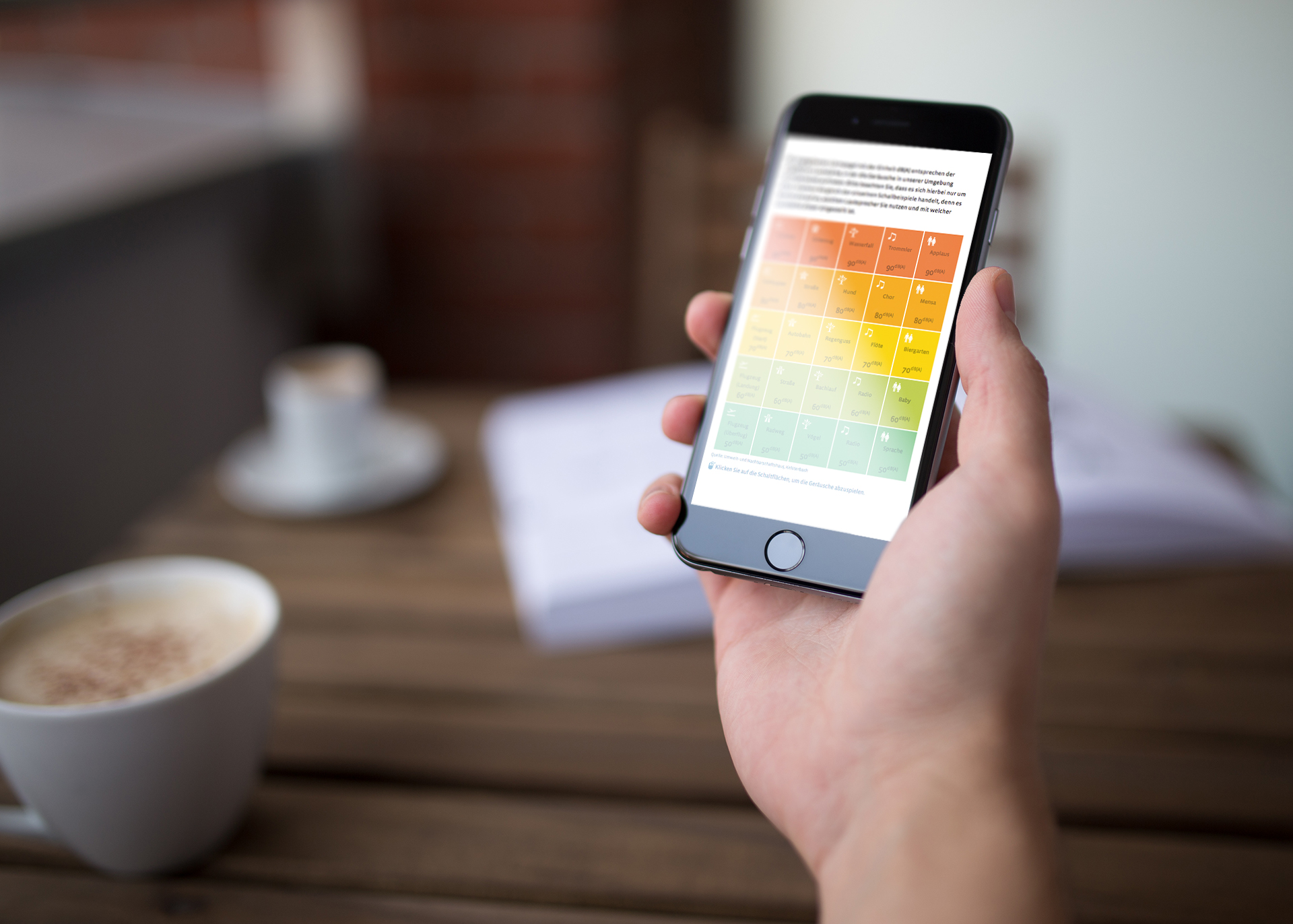 The sound laboratory
With this web exhibit we explain the term "noise" and explore the soundscape that surrounds us every day. With the interactive application, you can compare examples from different sound sources. Intolight recorded the audio samples with recording engineers. All audio examples are presented in a well comparable way.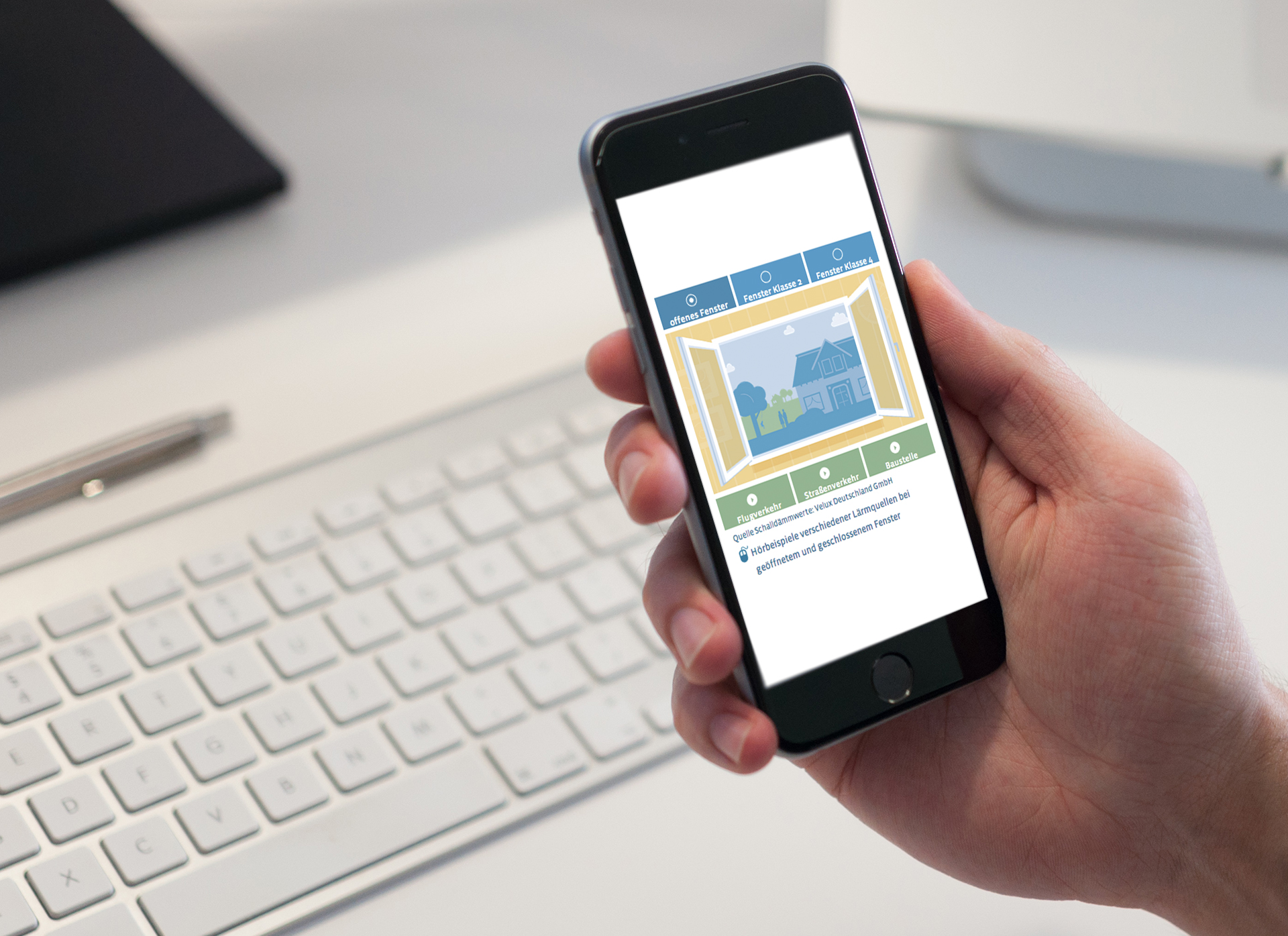 The soundproof window
In another web exhibit, we present the effect of different soundproof windows. In this application, too, different noise sources can be compared with each other. Intolight presents the different scenarios with appealing animations. An easy-to-use and intuitive interface facilitates operation.
Linking exhibitions and websites
Our exhibits support the discourse on the topic of aircraft noise. We were able to successfully transfer two popular exhibits from the Umwelt- und Nachbarschaftshauses Kelsterbach into modern web exhibits. Both applications are responsive and can thus also be used via mobile devices. The museum and the exhibition can be accessed as a web application at any time.
The implementation of the web exhibit
Intolight used the interaction concepts of the existing exhibition in Kelsterbach. Graphics, layouts and audio recordings could thus be translated into the internet. The goal was a similar user experience as in the museum. With a precise analysis of the existing exhibits, both applications were successfully ported to the internet. There is a huge potential for our clients for the further utilisation of museum content on the internet.