Beyond The Club –
Projection mapping
Connecting music, architecture and visuals
In the years 2015, 2016 and 2017, we realized a series of large-scale projection mappings in church rooms for the Dresden Audio Visual Experience Festival. The three events took place in the Kreuzkirche and the Martin-Luther-Kirche and were the conclusion and highlight of the one-week festival. Under the slogan "Beyond the Club", the three spheres of architecture, music and visuals were conceptually linked. The aim was to present the club culture with its moods, emotions and special characteristics in a new and unusual context.
In harmony with the architecture
Each church building functioned as an impressive stage for audiovisual performances. The walls and vaults of the buildings constructed in the 19th century received a lively character through the visuals and became part of the staging.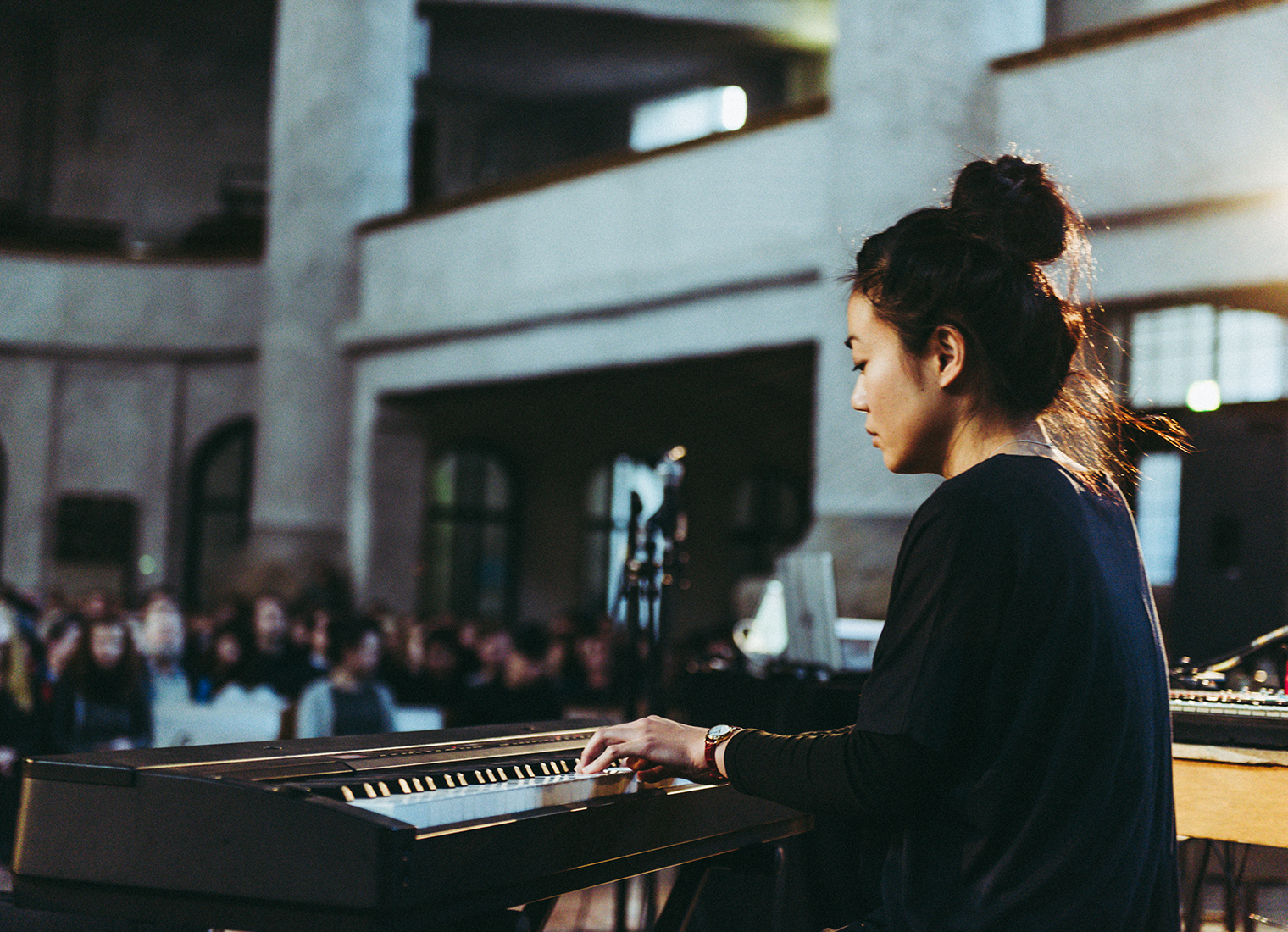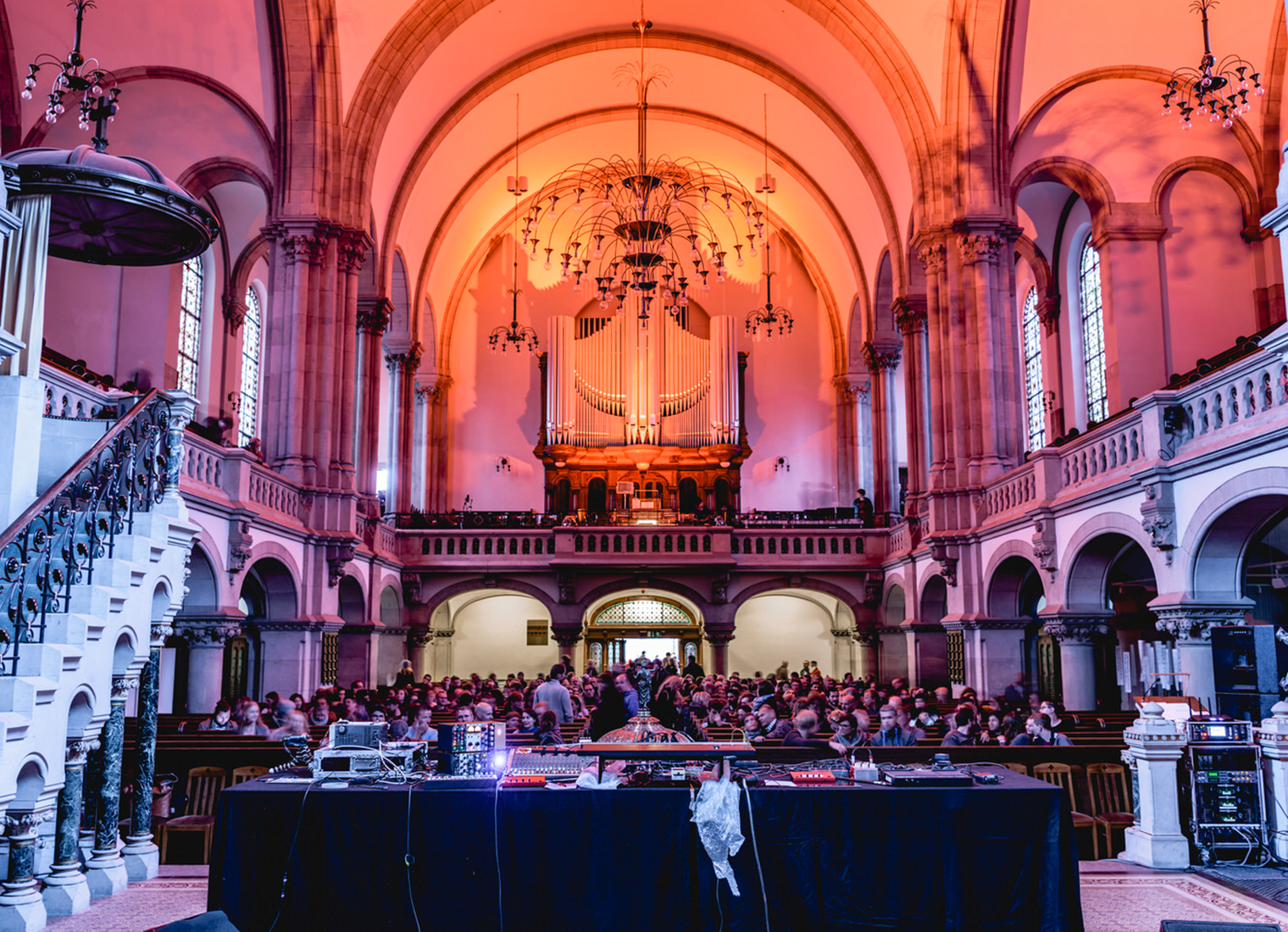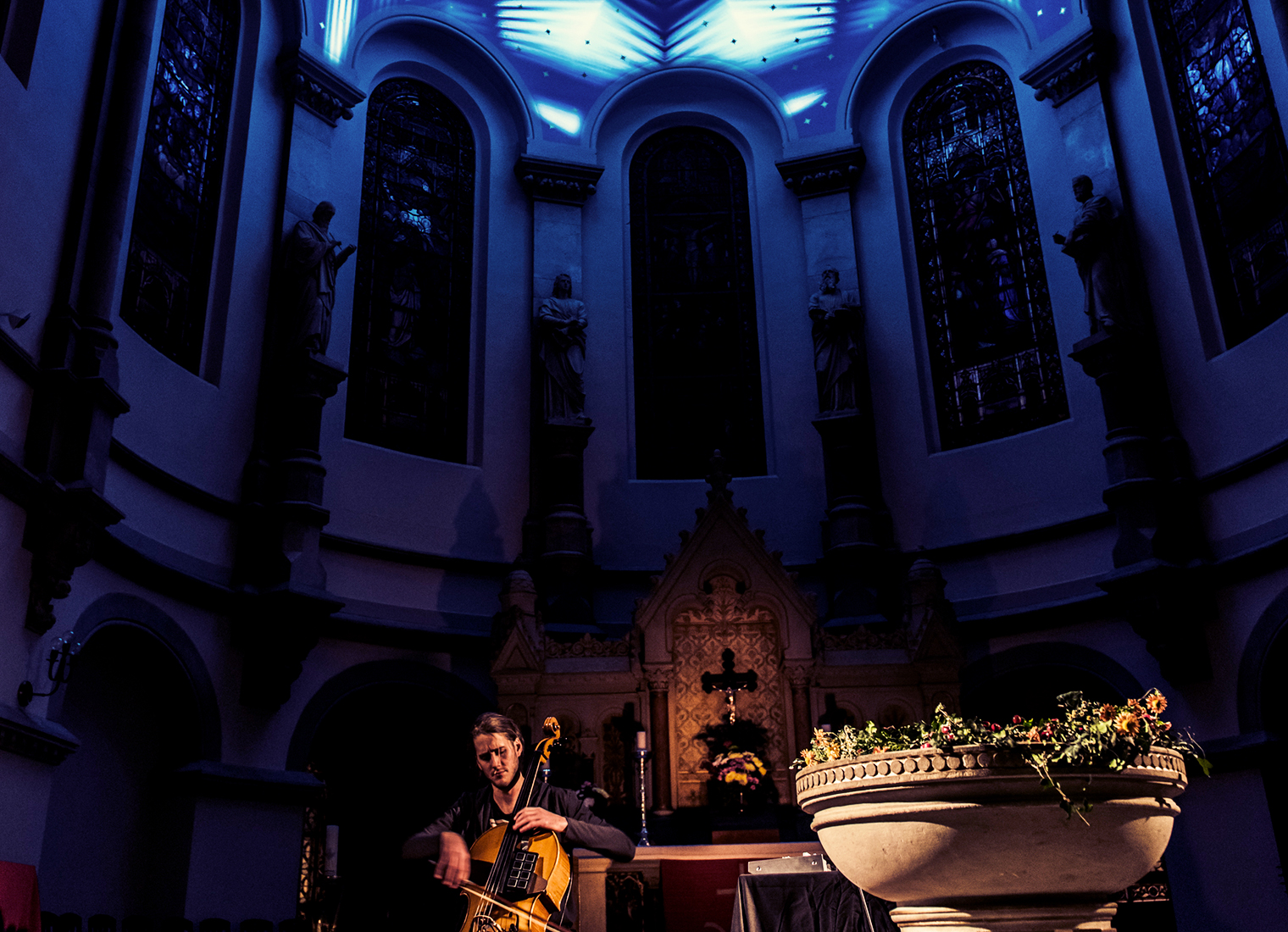 The role of music
The acoustics of these sacred rooms gave the music a special meditative effect. Sounds of all frequencies set the room vibrating and emotionalized the overall experience for the visitors. The reverberation and the delay times created a special spatial effect.The visuals we brought into line with this were the narrative of the event.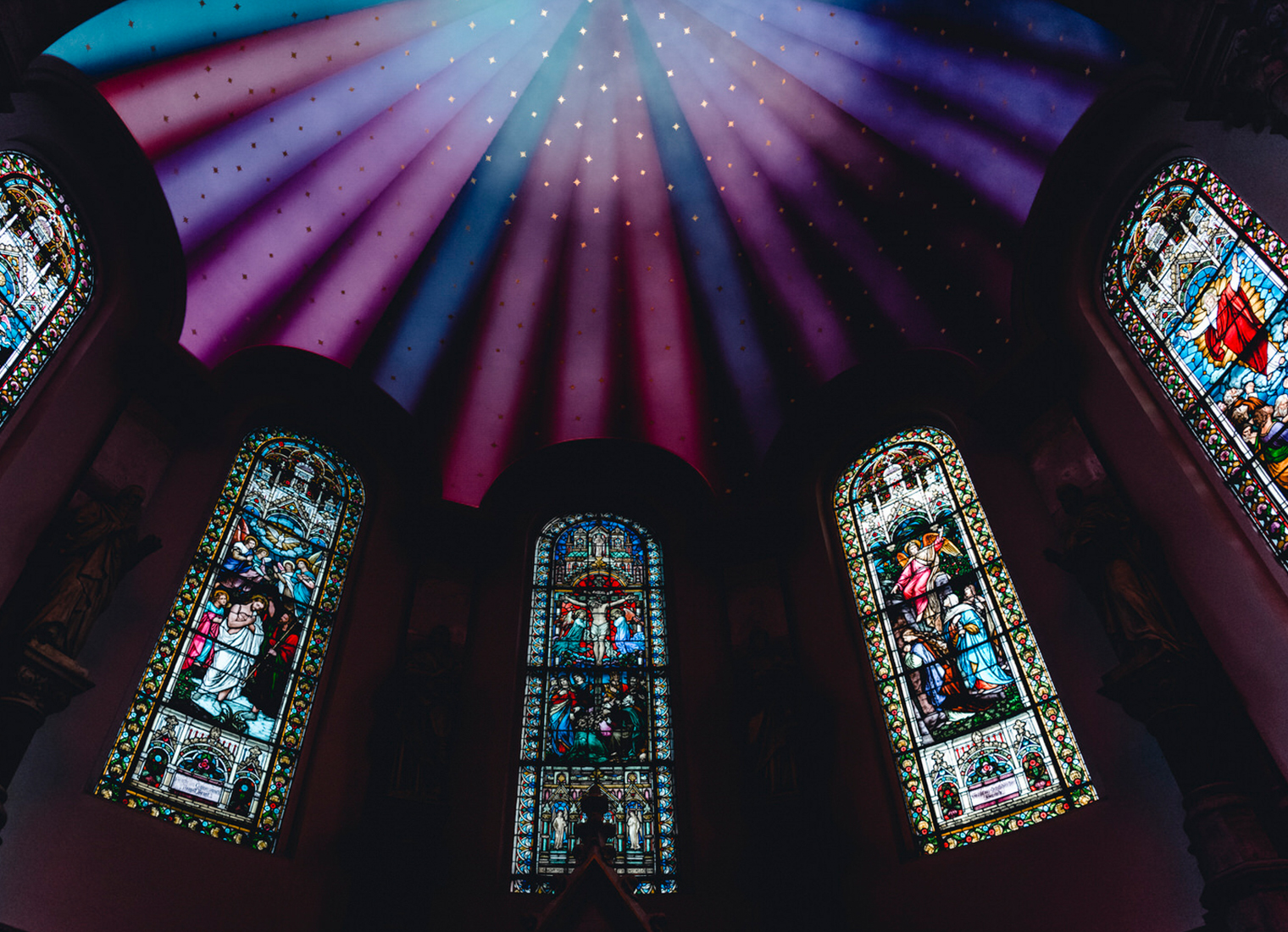 Impressive visuals
The projection mapping was the connecting element between architecture and music. In the live visuals, space and sound were brought together to form a unity. They reflected the individual frequency ranges of the music. The mapping, which was exactly adapted to the spectator's perspective, produced an impressive immersive visual effect.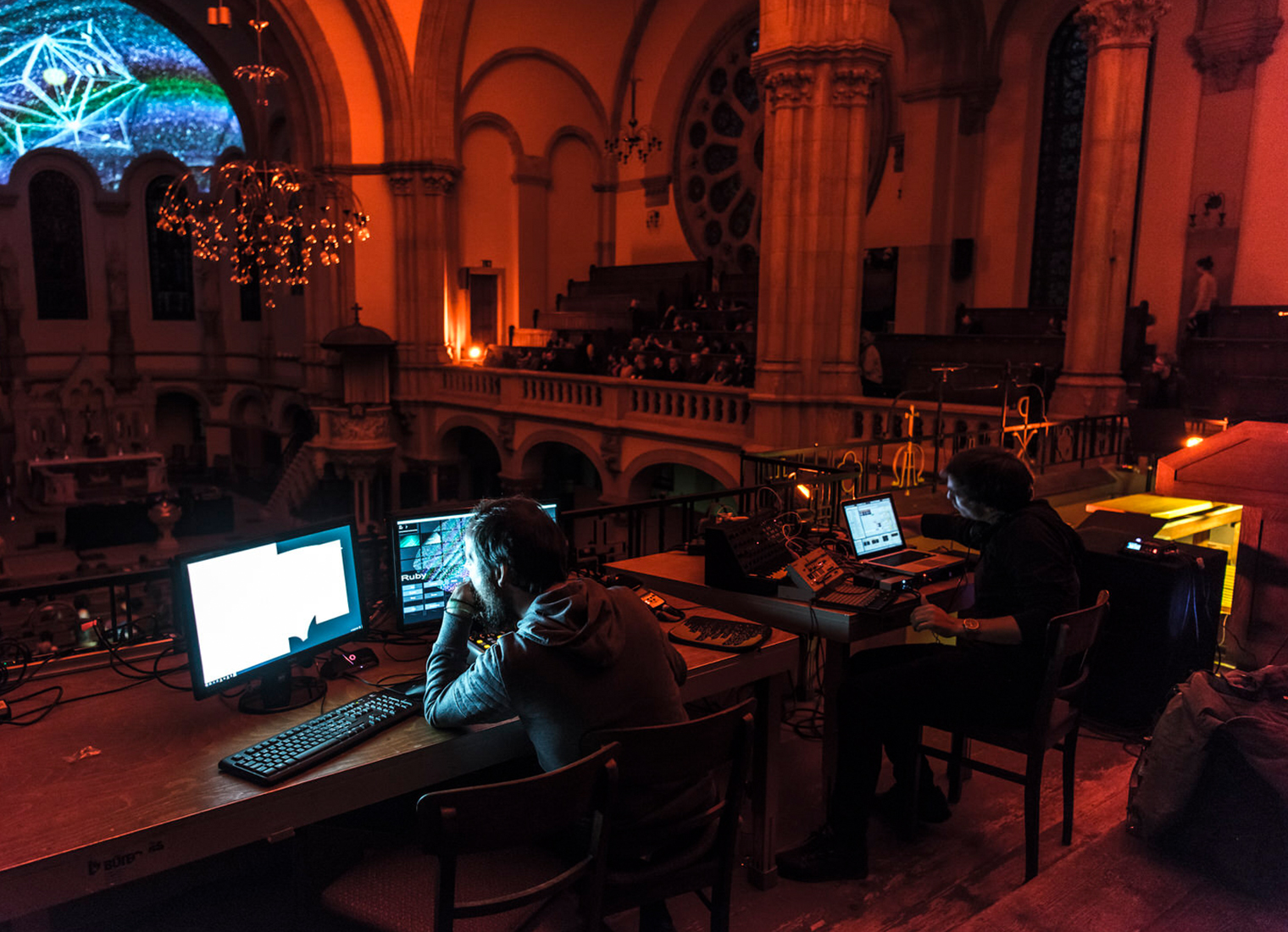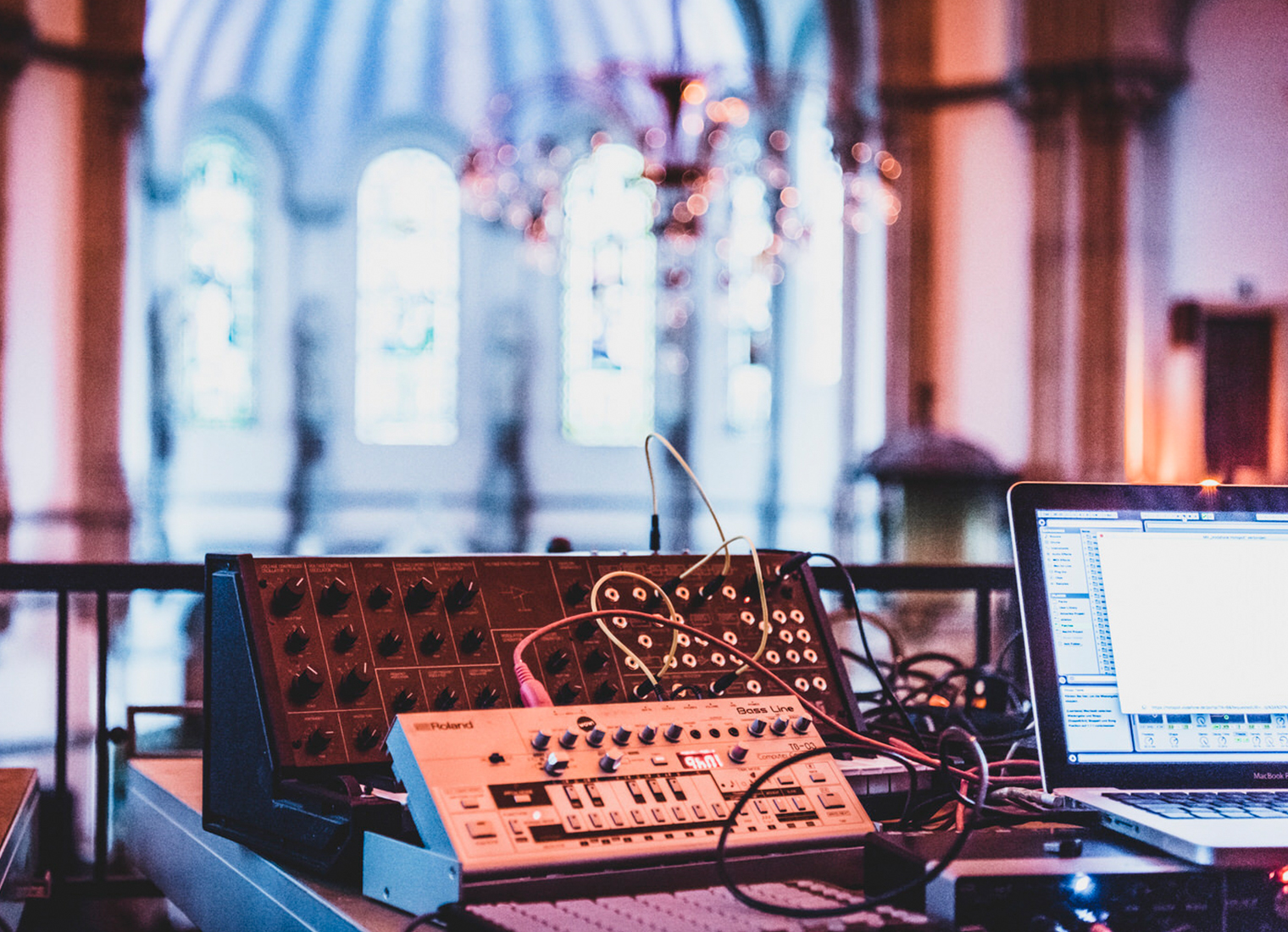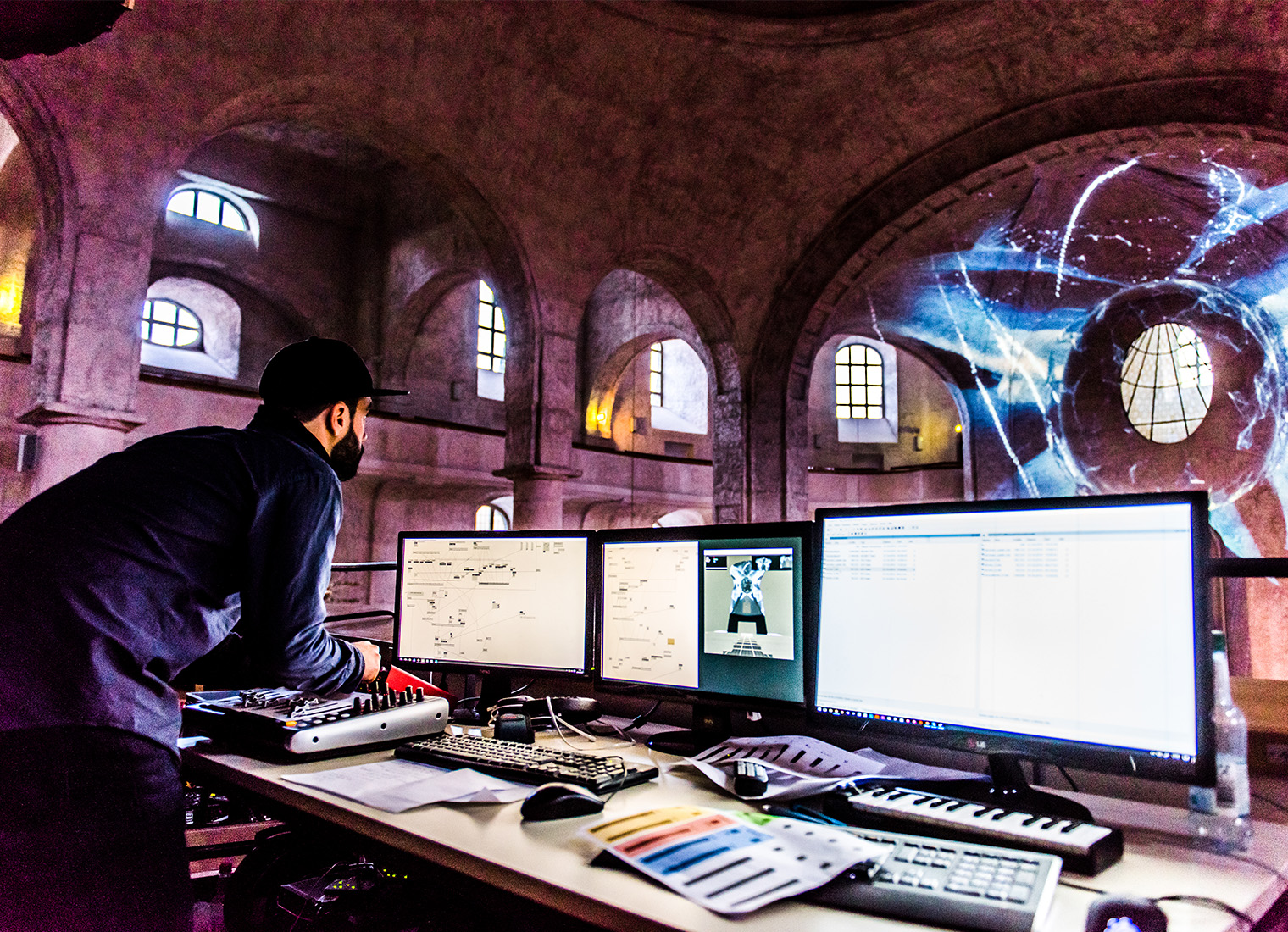 The organization and technology behind it
Intolight planned and supervised the technical implementation of the event. Production in public spaces requires efficient logistics and dynamic organization. In the run-up to the event, the rooms were measured by us, reconstructed as 3D models and we put together a suitable technical setup. The visuals were created by us in real time with VVVV. We developed a special mapping software to quickly adapt the projection to the complex architectural forms on site. The frequencies of the live music were analyzed (FFT analysis) and used as parameters for the generative visuals. This made it possible for us to react to changes in the musicians' playing in real time.