Interactive Game Show Netflix Narcos
The first interactive gameshow on Twitch: A live stunt for the Netflix series Narcos. Four stars of the gaming community team up and compete in a 90 minutes playful hunt for clues and evidence, to finally be the first ones to catch Pablo Escobar. Millions of fans watched the hunt live and interacted tirelessly to support their team. We designed and produced the games and realized the digital infrastructure for this truly unique event. The show was produced in a specially prepared TV studio in Berlin.
Interactive Game Show
Our main task was to develop interactive movement games for the participants. Two teams competed against each other in a fair competition in the following four games.
 Game 1 — The Spotters
Players had to find a suitable way through a maze and be careful not to be discovered by Pablo Escobar's informants. It was won by the team that arrived at the finish line unnoticed. Spotters is a 4×6 meter floor projection game. A 3D camera detects the movements of the gamers on the field. When a participant entered the hexagon area, this was also displayed with visual feedback.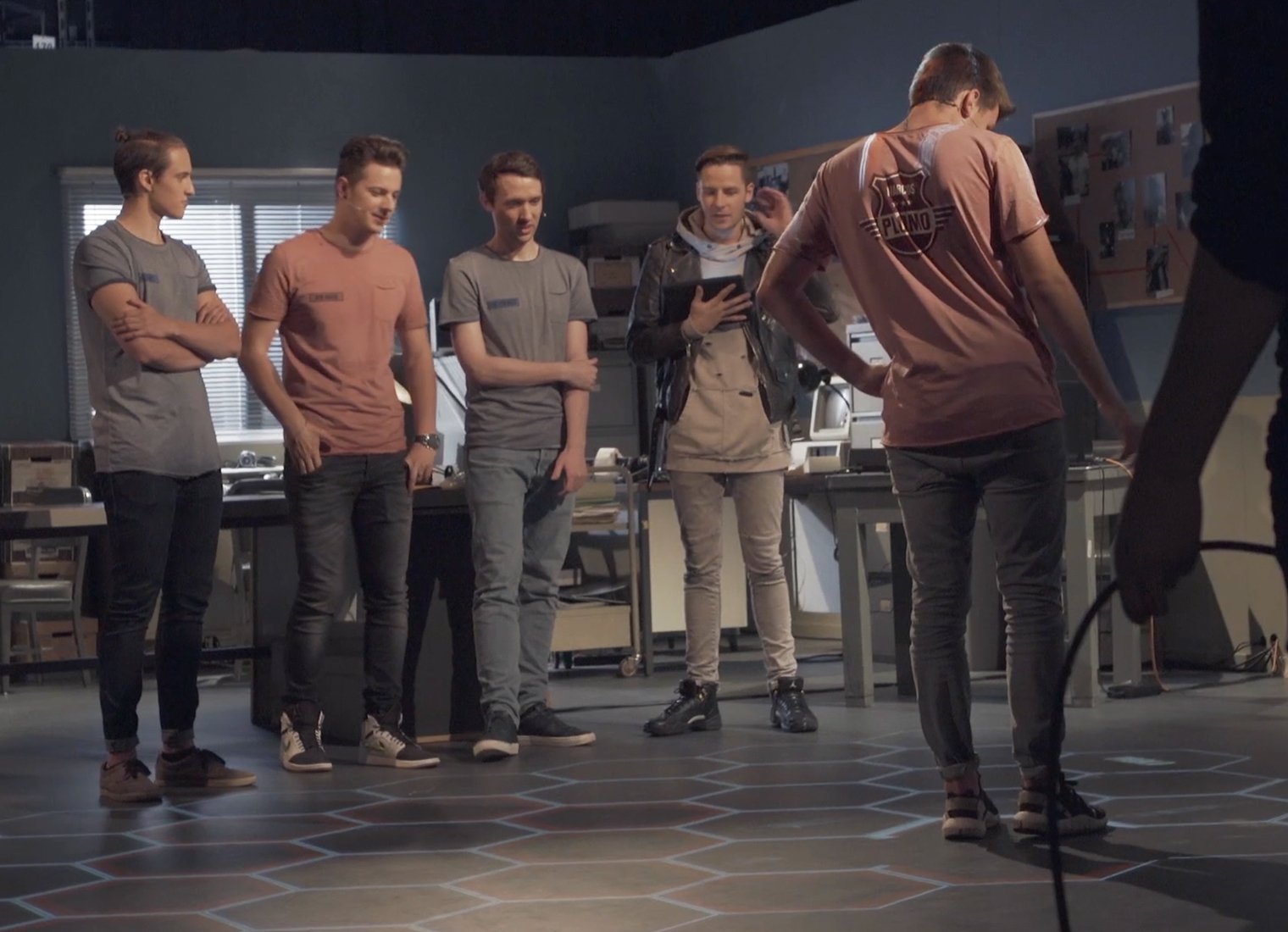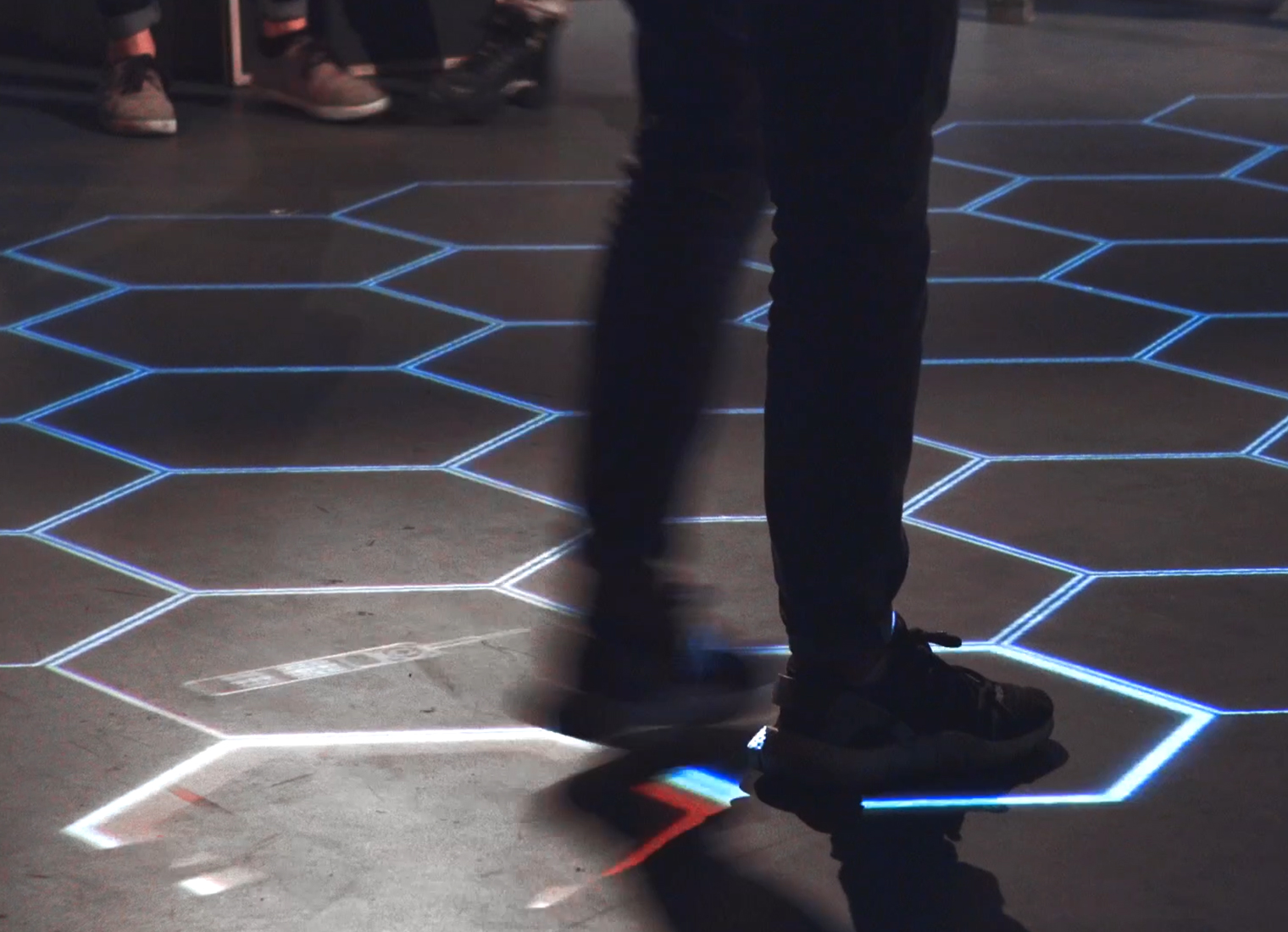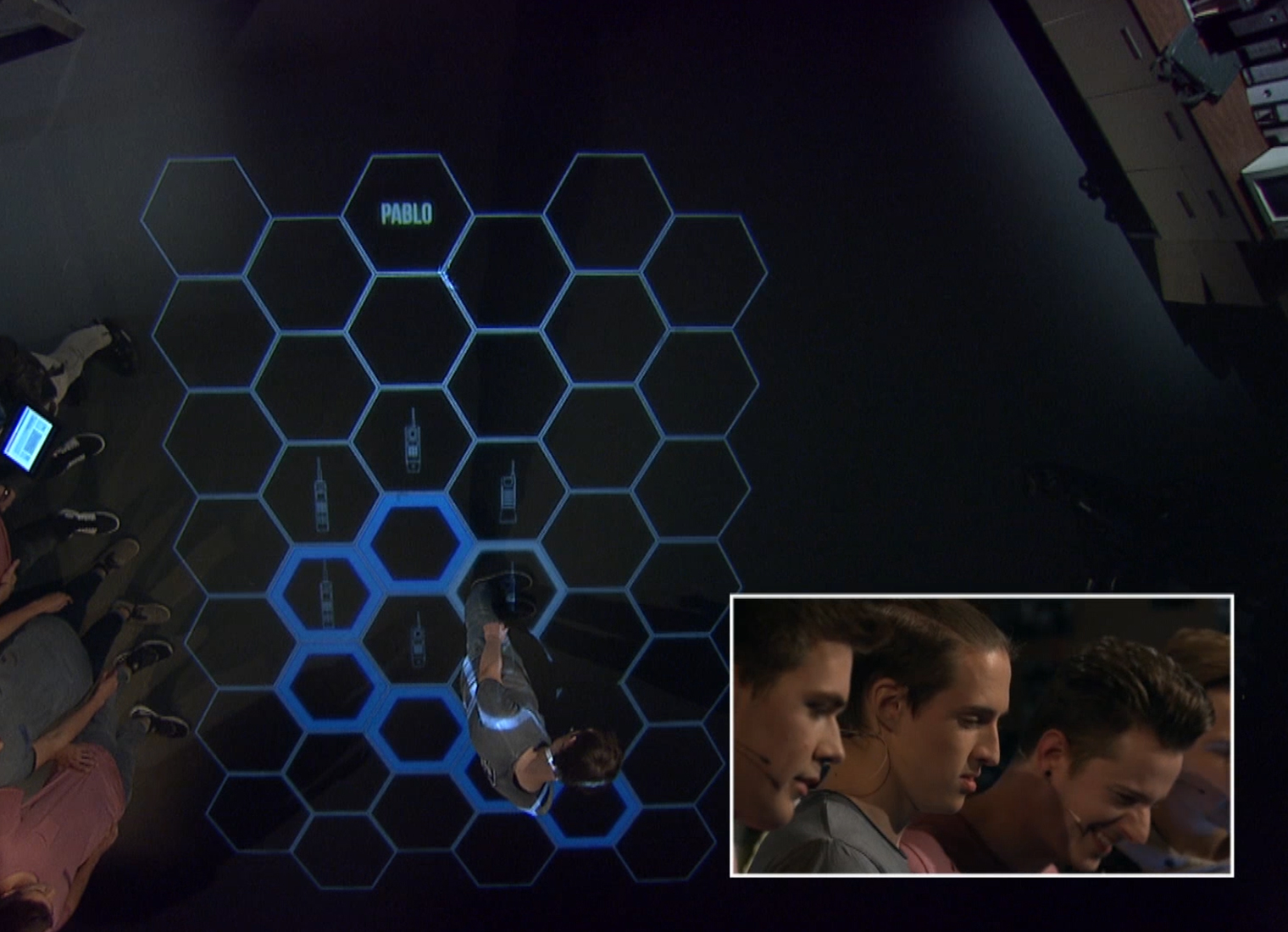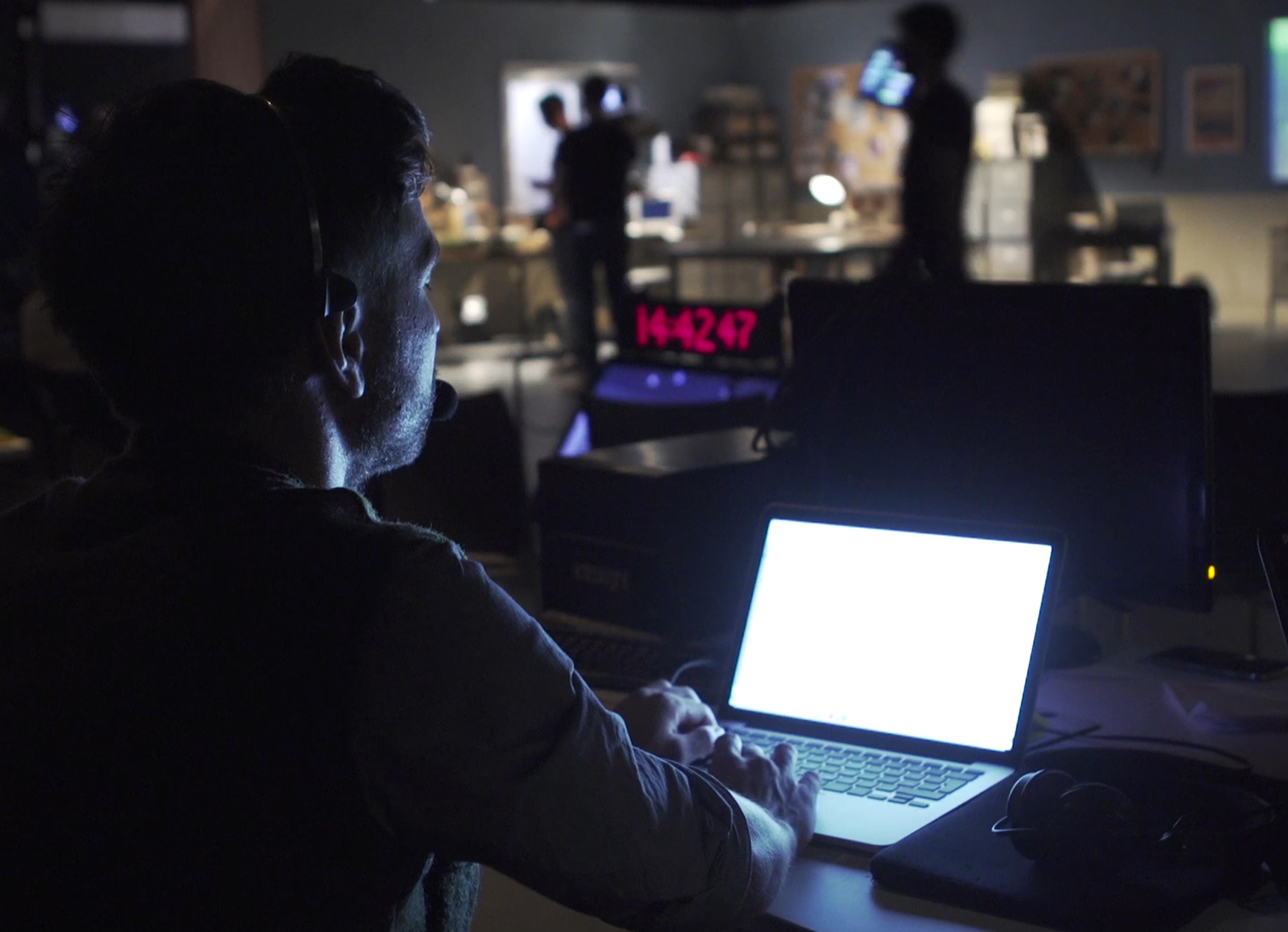 Game 2 — The Interception
In this game the task was to listen to radio calls with an old tape machine and a telephone. A series of Spanish keywords had to be recognized in a strongly disturbed and incomprehensible audio signal. The radio message could be denoised with a rotary knob. We modified the tape machine and the phone with the help of an Arduino and VVVV.
Game 3 — The Map
In the game "The Map" it was a player's task to walk through a 3D city and search for an artifact. The faster you ran on the treadmill, the faster your character moved in the game. A second player helped navigate using a printed map. For this task, we modified an ordinary fitness treadmill and were able to detect the running movement by sensors. The map of the game was created in a 3D software and animated with VVVV.
Game 4 — Grand Final
The final of the event was a reaction game in which Pablo Escobar had to be recognized in a video clip. Both team members had to press a buzzer simultaneously when they discovered the protagonist of the Netflix series.
Social Media Connection
During the entire show, the spectators were able to actively participate in the game via chat. It was possible to add comments or important hints for the favorite teams. We streamed the entire event live via YouTube, Facebook and Twitch, which enabled us to generate a high reach.