Bio sensor exhibit Mindpulse
Interactive bio sensor exhibit
Weightlifting via brain waves? No problem. Together with the agency and dos Santos we developed a interactive bio sensor exhibit, with which two players can compete against each other in a kind of mental competition. The opponents have to perform different mental tasks. Using special headsets, their brain activity is measured, evaluated and used to control the ascent and descent of two apparently floating discs. Only the more awake mind can win in the end.
For the realization of the project we developed an exhibit with electromechanical components, which are controlled by a control computer. The data recorded with the headsets are captured with a tool programmed by us in the software framework VVVV. This information is then visualized with LEDs and two movable discs.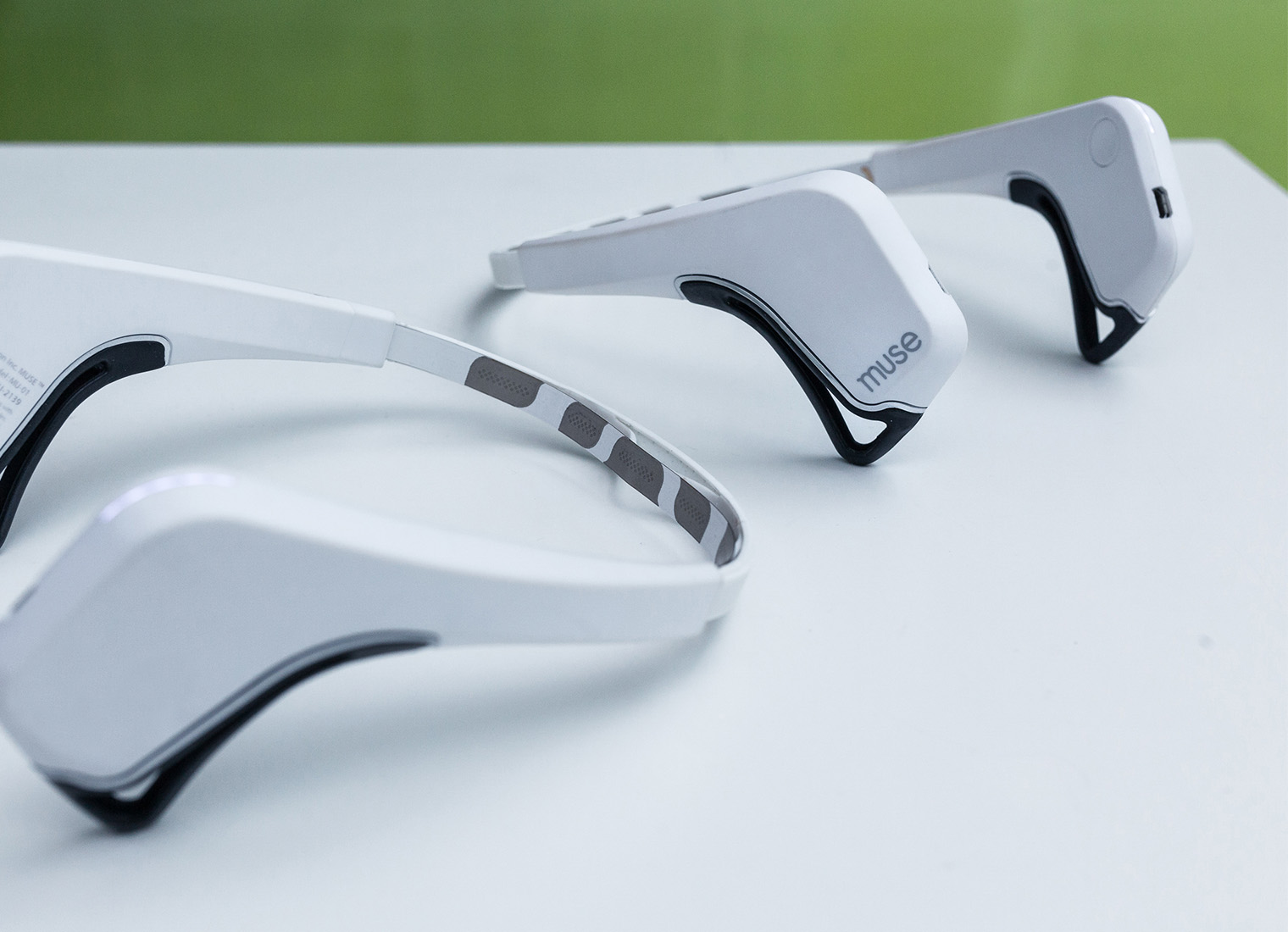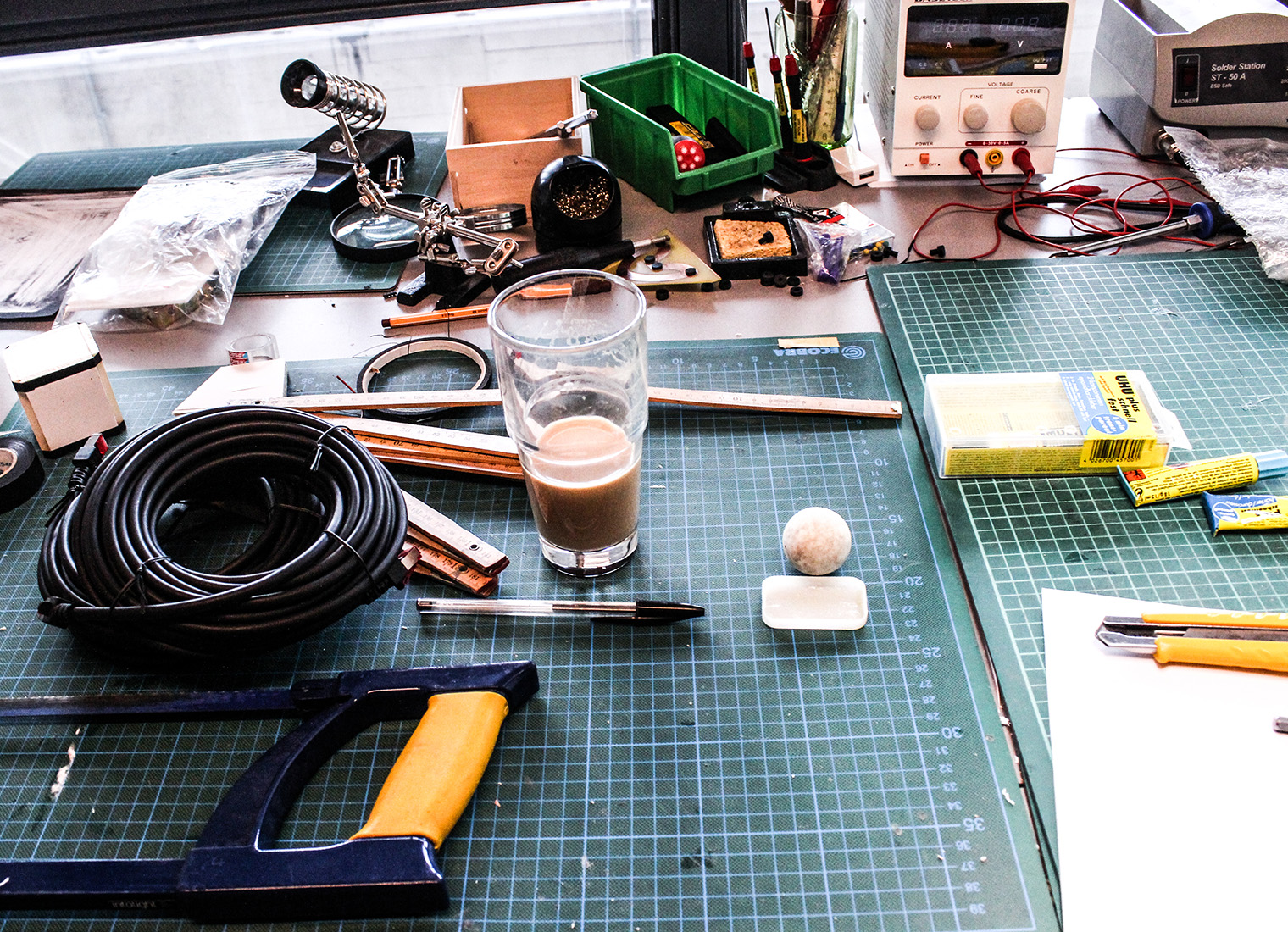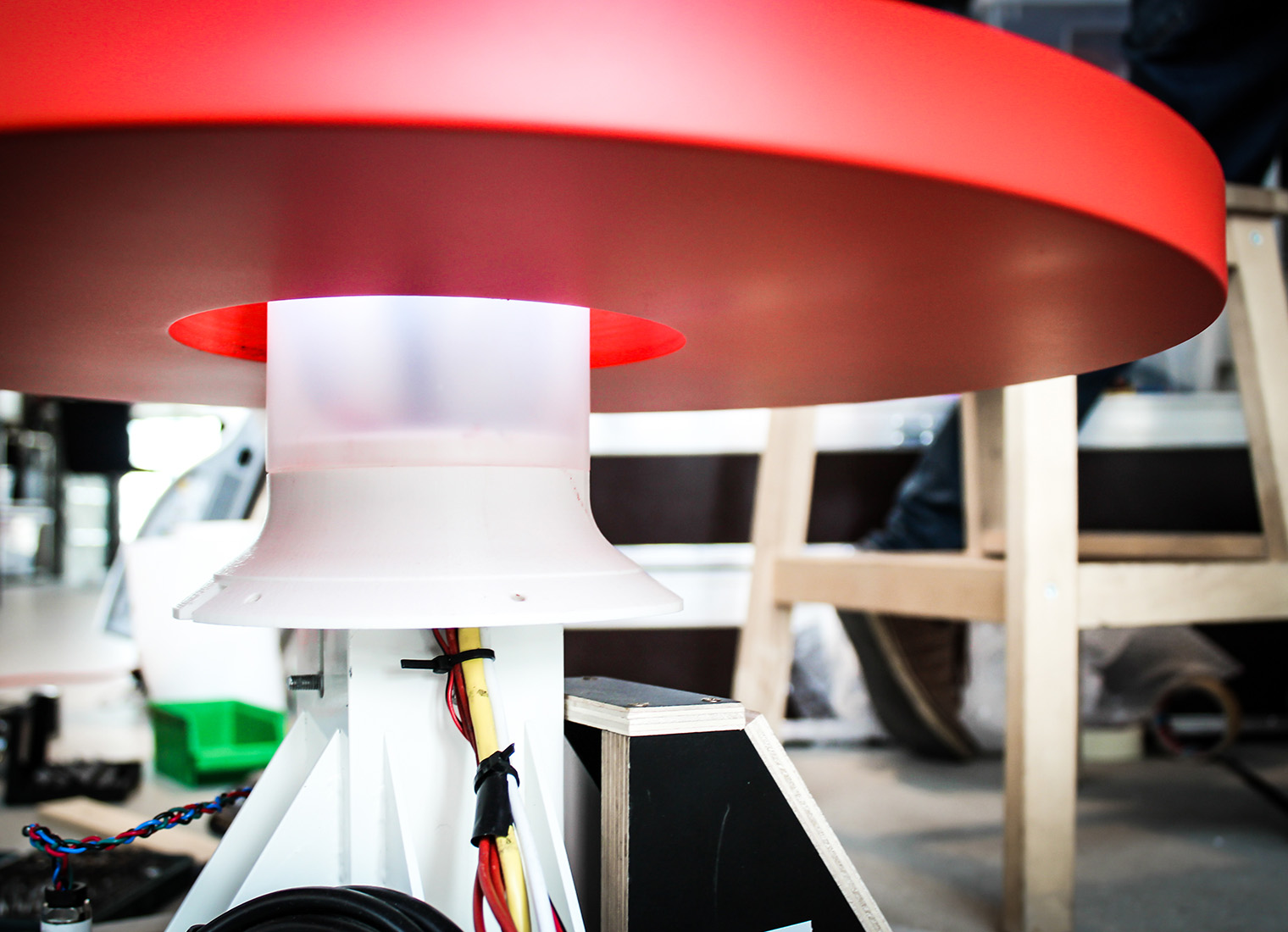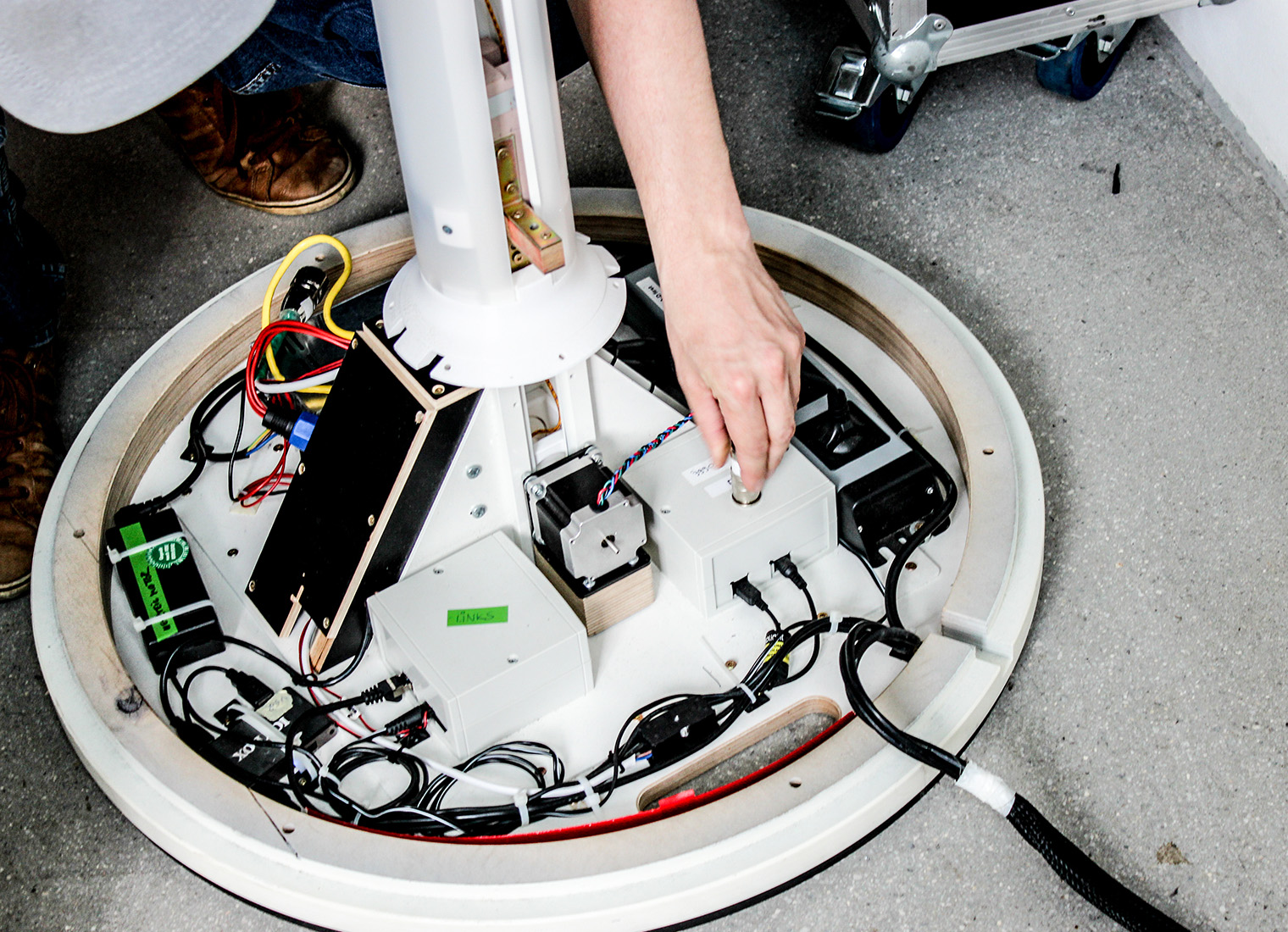 Use of 3D printing
For the construction of the columns we used 3D printed components. The mechanical components, motors and control units were developed by us especially for the installation. The RGB LEDs are controlled by Arduino programs.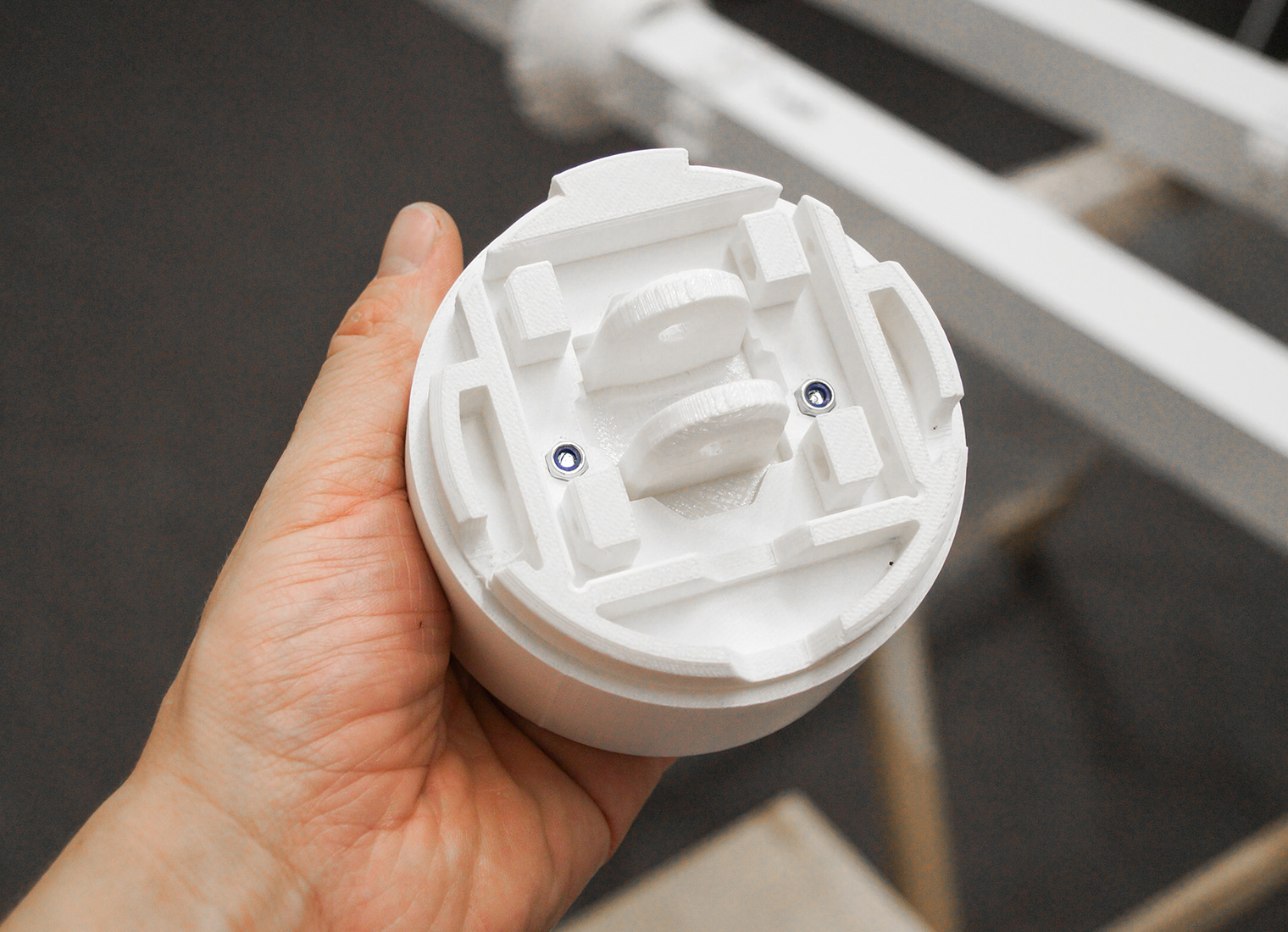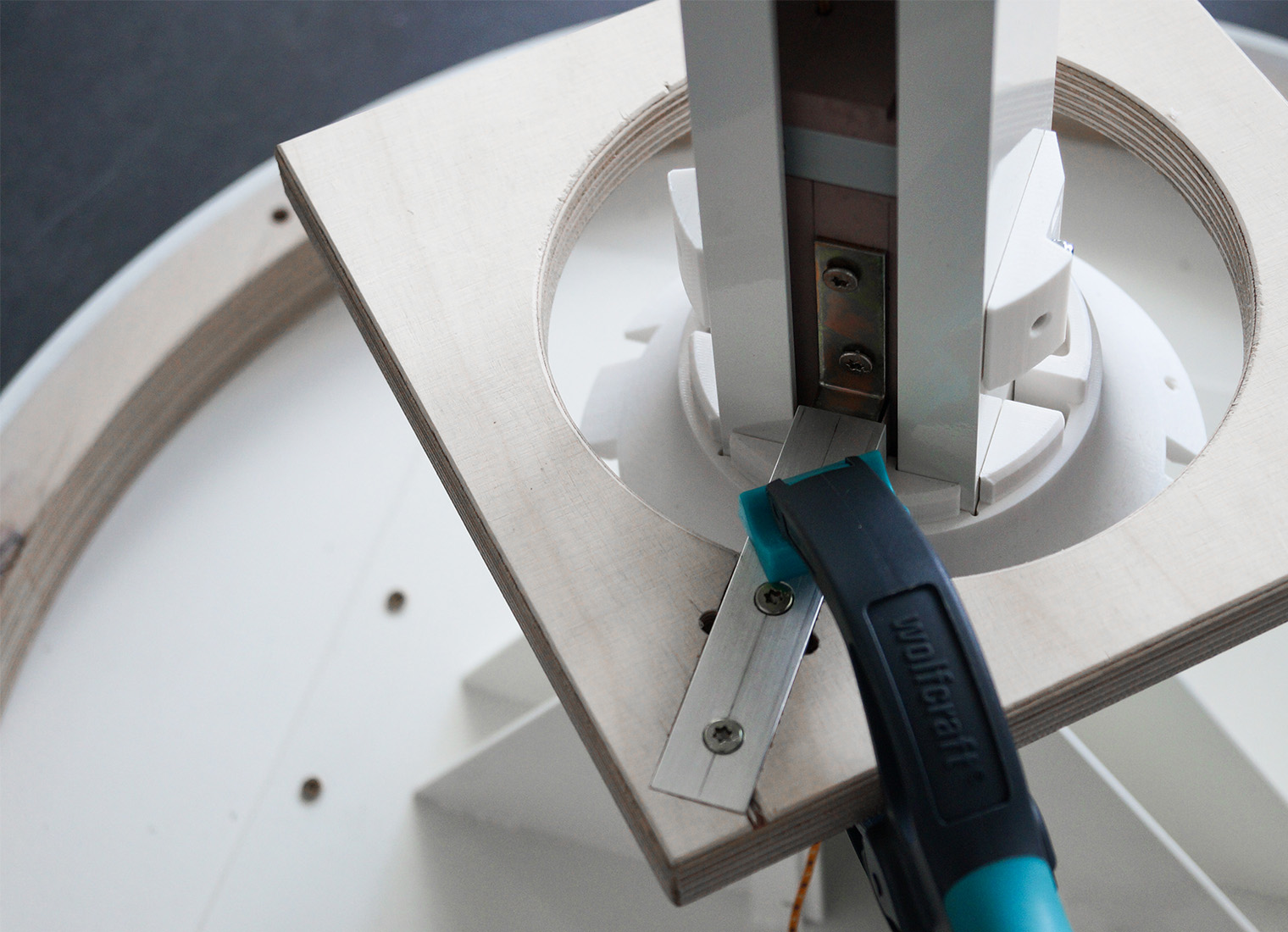 An exhibit for tour use
The entire setup is designed for tour use and was shown internationally at trade fairs and universities for two years. The exhibit has a modular design and can be assembled and disassembled in two flight cases within a short time.